Online bingo has had amazing success and is constantly rising in popularity. With this comes bingo deposit bonuses, welcome offers, free bingo and promo codes to attract new players. Here we showcase the best bingo deposit bonuses as well as those offering no deposit bonuses.
Each featured bingo site is fully reviewed and the wagering requirements made clear.
Before signing up at any online bingo site check out our bonus offers, and reviews to pick the best place for you to play bingo online.
Online Bingo Bonuses
As with all sites we feature here on deposit bonuses the bingo sites are fully licensed and regulated by the UK gambling commission. We waded through a huge amount of sites and whittled them down via our top methods and detective work!
In fairness I'm not a bingo player, however I thoroughly enjoyed signing up, logging in and playing online bingo. I realized it's great fun, and although it was my mission to test every aspect of these bingo sites so I could provide a comprehensive review, after a few I couldn't help but join in the chat!
There is something very friendly about playing bingo online that you don't get with anything else. A couple of sites were quite bitchy and seem to have a hierarchy of players but who cares? The majority were happy for me when I won and that was a really nice touch. It made me understand why true friendships are made at online bingo halls.
Interesting Online Bingo insights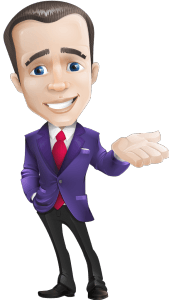 One of the interesting things about online bingo compared to a poker room or casino is the banking and price of playing. Bingo is cheap! It's really cheap and loads of games are free to play. Real money games where you can win around £20 to £50 cost a mere 1p to play per card, now it doesn't get much better than that.
A minimum deposit is required when you sign up to play online bingo. The typical amount is £10 but there are some bingo sites that let you deposit just £5 and it triggers a deposit bonus of up to 300%. The bonuses are extremely generous at bingo sites and wagering requirements are often very low.
Most of the bingo rooms run on networks which gives them higher players numbers. This is a smart move as it enables operators to hit the ground running when launching a new bingo room. It also means there are always players there no matter what time you want to play. Online bingo is available 24 hours a day, 7 days a week and is always relatively busy.